Champion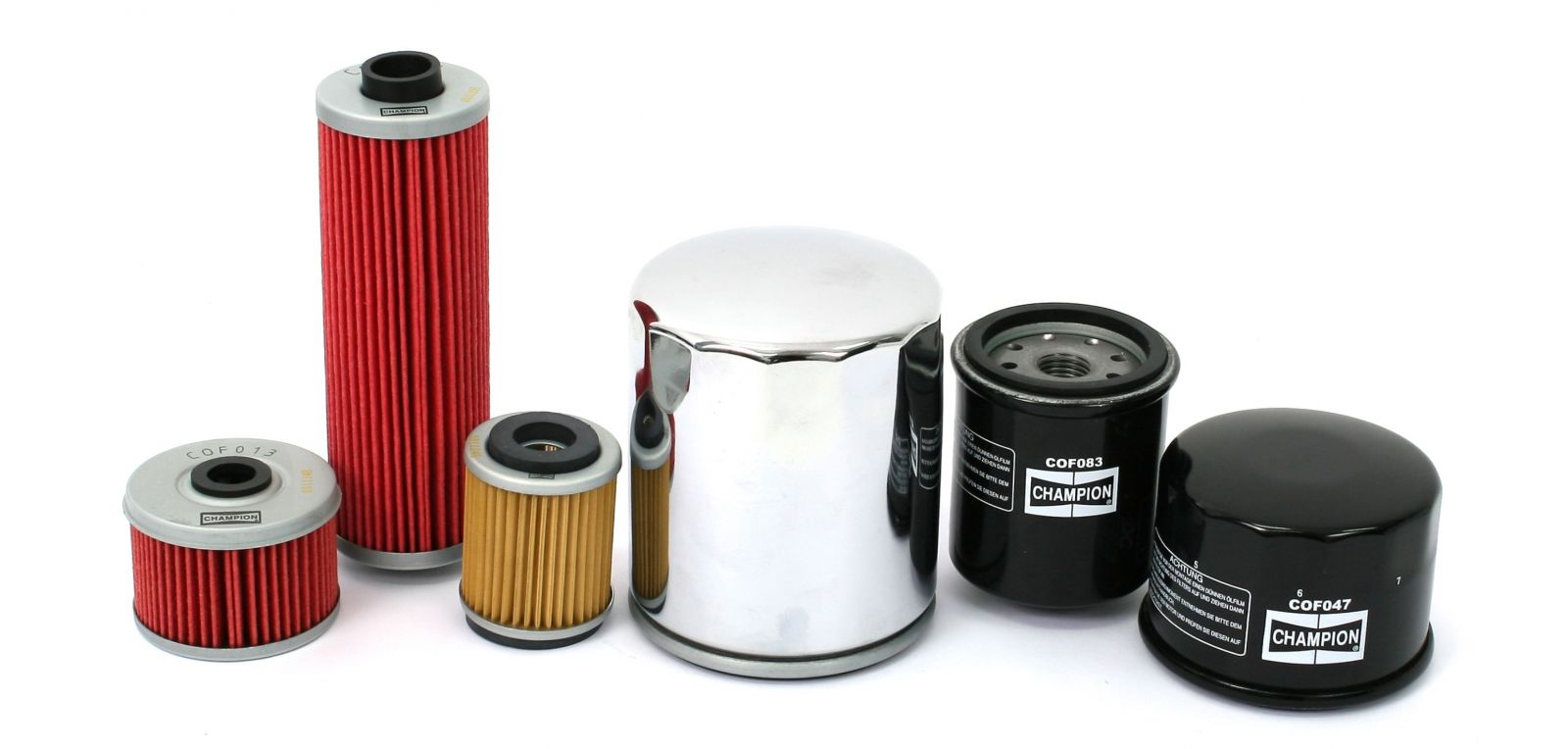 Champion
"The key to a well oiled machine"
Champion® parts are made to last, which is why our oil filters are designed with metal endcaps and steel center tubes for a strong core structure. It won't fold under pressure, or collapse in the event of a clog. High-strength filter media for harsh driving conditions and longer change intervals Ideal for OE-recommended change intervals up to 12,000 miles Constructed with premium components Up to 99% filtration efficiency
We have a large range of Champion products available. Finding the correct one for your bike without using our search bar or the part finder tool above is going to be near impossible.
Feel free to contact us if you want some help. Otherwise here are some tips on how to use the search tools.
How to use the search tools
Part Finder Tool (recommended): Start by entering in your Make, followed by Model and Year. It might take a second to load the results after you select each one.
Search bar: This search function works best when you put less information in. Try searching for just your motorcycle model and the part you want.
Example: "Monster 900 Champion". Remember, start with less information, than add more and more to help narrow your results.
---