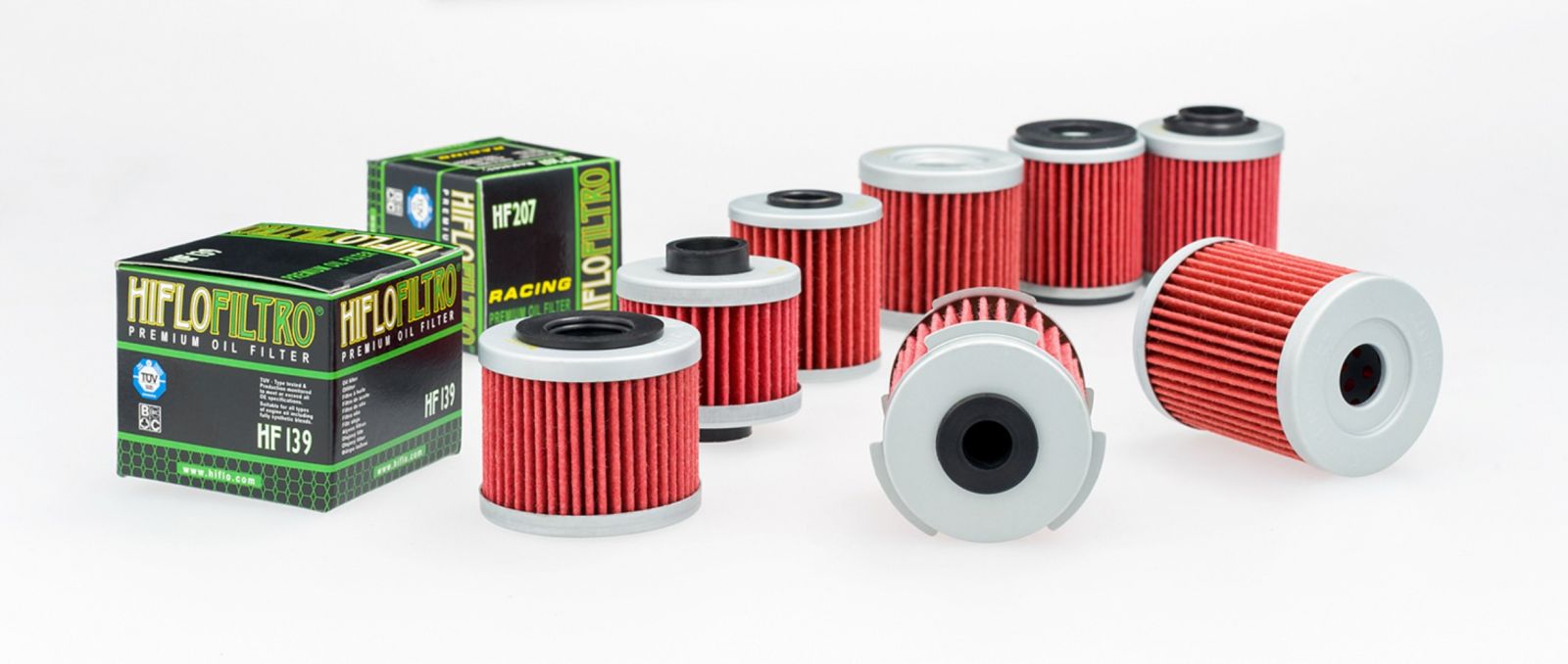 Hiflofiltro
The world's first TÜV approved oil filter. Engineered to extreme quality standards, Hiflofiltro is the complete range of oil and air filters for motorcycles, scooters, ATVs, and watercraft, providing the ultimate level of protection for your engine.
Providing unbeatable performance and exceptional value, Hiflofiltro is the best-selling brand of aftermarket filters for motorcycles, scooters, and ATVs worldwide. The filters are also supplied to original equipment manufacturers as well as private label brands.
We have a large range of Hiflofiltro products available. Finding the correct one for your bike without using our search bar or the part finder tool above is going to be near impossible.
Feel free to contact us if you want some help. Otherwise here are some tips on how to use the search tools.
How to use the search tools
Part Finder Tool (recommended): Start by entering in your Make, followed by Model and Year. It might take a second to load the results after you select each one.
Search bar: This search function works best when you put less information in. Try searching for just your motorcycle model and the part you want.
Example: "VTR1000 Hiflo". Remember, start with less information, than add more and more to help narrow your results.